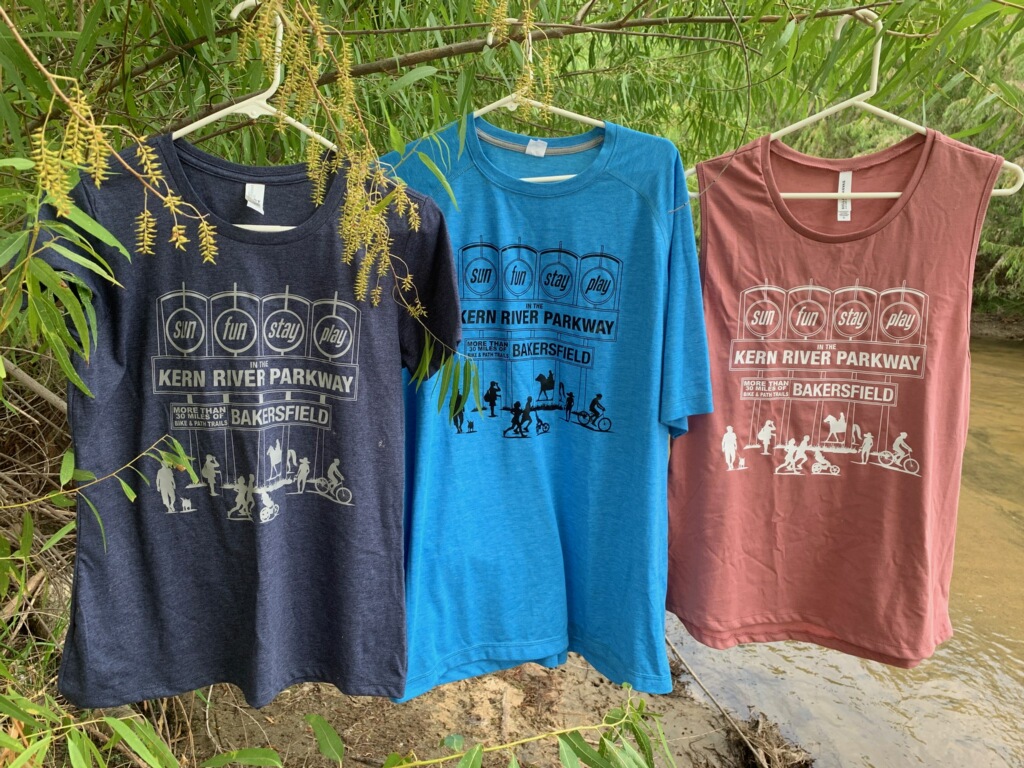 Update: We've had some inquiries, so will be placing a second order of all three designs. If you'd like one, email us at KernRiverParkwayFoundation@gmail.com and we'd be happy to add you to the order. Just let us know which shirt you would like, men's/women's cut, and size. We accept PayPal,(KernRiverParkwayFoundation@gmail.com) Venmo, (KernRiver-ParkwayFoundation) cash, and checks.
Thanks so much for supporting the Kern River Parkway Foundation!
-----------------------------------------------------------------------------
Attention Parkway fans: Now is your chance to buy a high-quality shirt (or two, or three) celebrating one of the best things about Bakersfield, (the Parkway, of course) and supporting the work of the Kern River Parkway Foundation, a 501(c)(3), at the same time. The design, which was created by the amazing Jen at Willis and Williams Studio honors the iconic Sun-Fun-Stay-Play sign that once stood south of town and signaled to weary travelers that they were almost home. 
We have three well-fitting, high-quality options available for $20 each. The turquoise/black one is a Sport-Tek tech shirt with a light cotton feel, so you can wear it while recreating in the Parkway. They run true-to-size, and are available in both women's and men's cut. The navy heather/gray tee is a soft, 50/50 blend (District Very Important tee), and is also available in women's and men's cuts. The women's shirts are fitted in sizing, so order up one size for a looser fit. The mauve/white muscle shirt is a Bella+Canvas 100% cotton, available in women's cut only. Order up one size for a looser fit. Shirts were screen printed by the nice people at Wicked Stitch'z. 
If you live out of town and would like a little slice of home, or if you'd like to send a little slice of home to someone who has moved away, we will gladly ship this in a priority mail envelope for $8.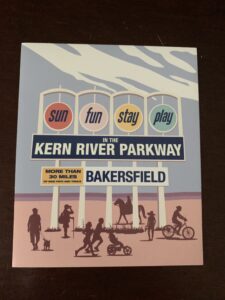 We have also added car magnets to our gear selection. They are 3.5" x 4", and are printed on a thin magnet. If you buy a shirt, we'll deliver the magnet with it (locally) for an extra $3. If you would just like a magnet, we'll mail it to you for a total of $5. (magnet + postage)