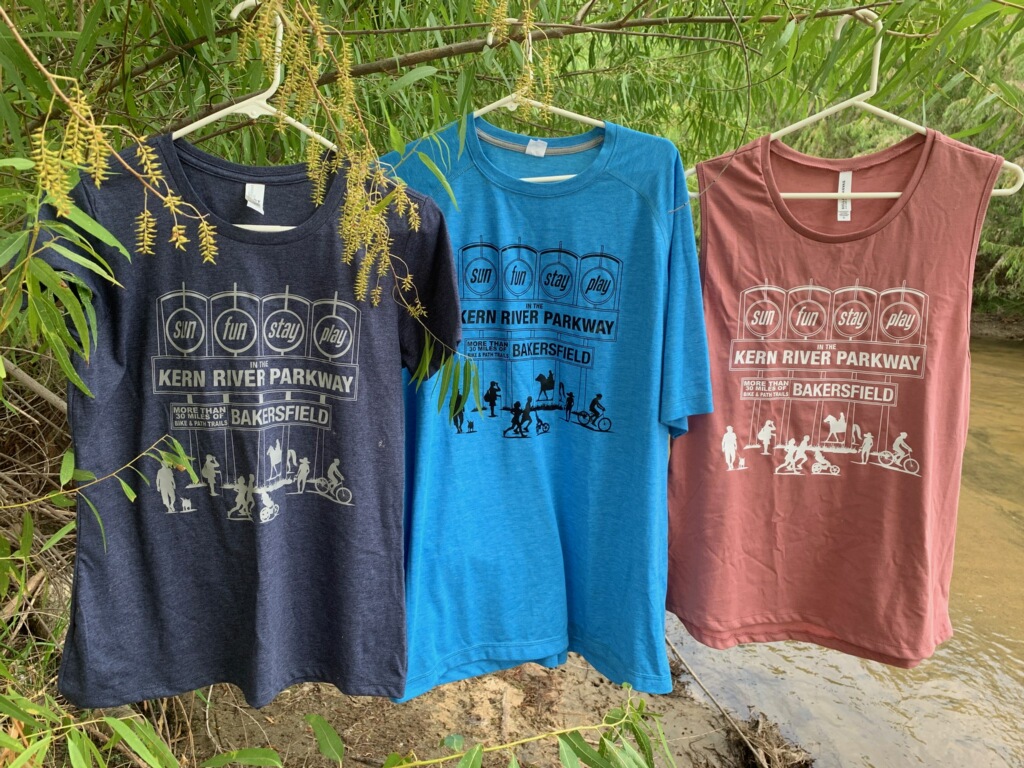 Shirt orders have been submitted, and those who preordered will be contacted to arrange for local delivery, or will be notified when we mail your shirt(s). We ordered a very limited quantity of extra shirts, so if you'd still like one, email us at KernRiverParkwayFoundation@gmail.com and we can check if we have the size/color you want.
If you missed out this time, stay tuned for our next gear order. The first section of the bike path/multi-use trail was approved in 1975, so we have plans for a groovy 70s design. We'll be taking a poll on Facebook and Instagram to see what type of shirt/color combos everyone would like best.
Thanks so much for supporting the Kern River Parkway Foundation!