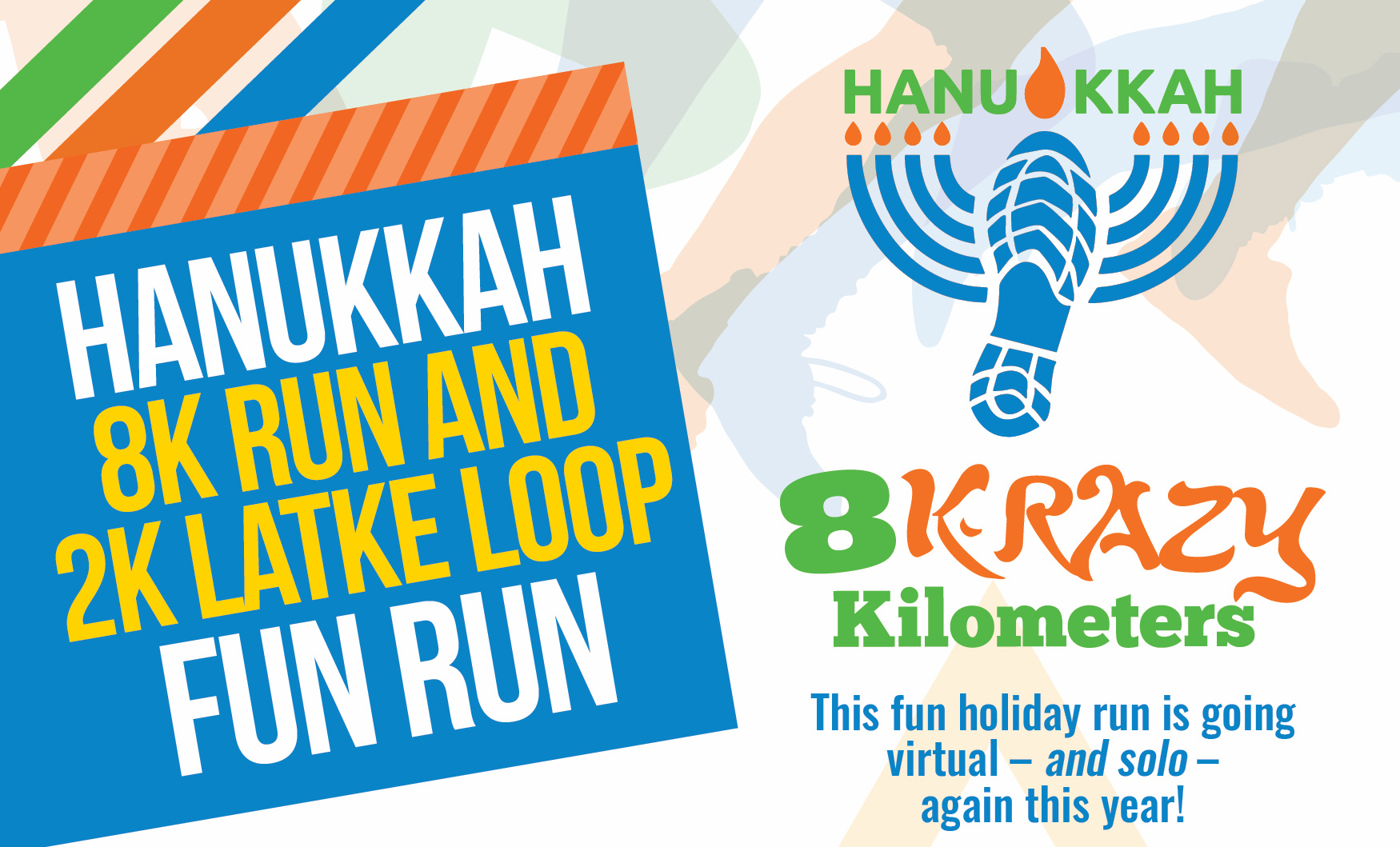 Temple Beth El Krazy 8K Run/Walk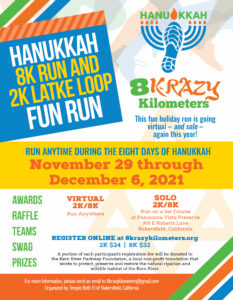 This is the 3rd year of the Temple Beth El Krazy 8K Run/Walk. Please consider supporting this event. Temple Beth El donates a portion of the dollars received to KRPF, last year was $600. If you would like to join a virtual team, I created "Parkway Passion". The only requirement is to either run, walk, swim, wheelchair etc. either 2K or 8K during the 8 days of Hanukah (Nov 29 – Dec 6). The activity is in any increment during those 8 days. The Hanukkah 8K Run and 2K Latke Loop Fun Fun is going virtual — and solo — again this year! Run anytime during the eight days of Hanukkah: November 29 through December 6, 2021.
There will be Awards • Raffle • Teams • Swag • Prizes!
Virtual 2K/8K:
Run Anywhere
Solo 2K/8K:
Run on a set course at Panorama Vista Preserve, 901 E Roberts Lane, Bakersfield, CA
Register online at 8krazykilometers.org
2K $24 | 8K $32 A portion of each participant's registration fee will be donated to the Kern River Parkway Foundation, a local non-profit foundation that works to protect, preserve and restore the natural riparian and wildlife habitat of the Kern River. For more information, please send an email to 8krazykilometers@gmail.com. Organized by Temple Beth El of Bakersfield, California