More multi-Use trail to love!
Exciting news! Construction will begin in the next couple of weeks on the newest section of the Kern River Parkway Multi-Use Trail (aka the bike path). Kern County is extending the path from its current terminus at Enos Ln, out to Buena Vista Lake. Parkway users should be aware of construction activities that may be occurring on the westernmost end of the trail
New linear park coming to the Kern River Parkway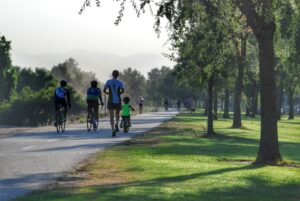 The Bakersfield City Planning Commission recently approved a new linear park as part of the next phase of Castle and Cooke's Highgate project. This project is in the West Ming Specific Plan, and will provide welcome amenities to Parkway users in the area west of Allen Rd. Bravo the Bakersfield Parks and Recreation and Castle and Cooke for their creative planning!
Bike Path PSAs
The KRPF is partnering with Bike Bakersfield and others to encourage Parkway users to share the trail and be considerate of others. Usage of the Kern River Parkway Multi-Use Trail has tripled in the past few months, which is wonderful, but new users aren't always aware of appropriate etiquette, such as staying to the right and allowing faster traffic to pass. We are working to create some PSAs to help educate new Parkway users.
Kern River Parkway Interpretive Center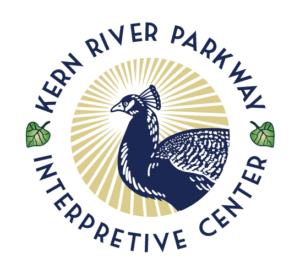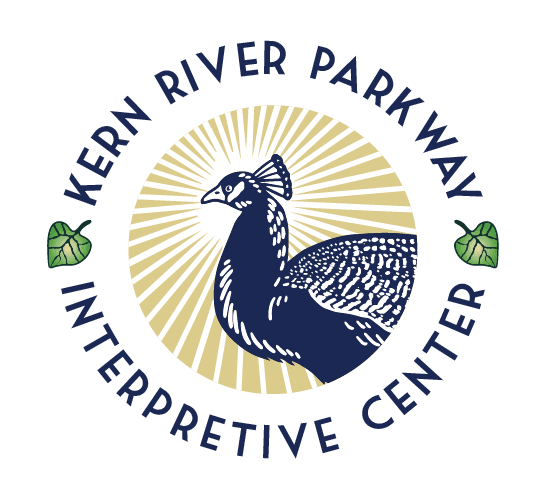 Adobe House, aka Peacock Hart Park Ranger House
The Hart Park Working Group (which consists of local citizens banding together to improve Hart Park) had a Zoom meeting on July 28 th . The main topic was the renovation of the Adobe House located in Section 7 of Hart Memorial Park. Supervisor Mike Maggard targeted $500,000.00 of funds for the renovation, which will occur later this year or early next year. Right now the HPWG and Kern County are working with an expert historical architect to register the Adobe as a historical building, due to it being constructed by the WPA 80 years ago. The approval for the listing in the National Register is by consensus between the federal agency HUD and SHPO. The State Historic Preservation Officer (SHPO) is the appointed official in each of 50 states, territories and the District of Columbia who is responsible for helping to save the places that matter. SHPO should respond to the County's request in early September. Then a Request for Proposal will be issued by the County for the actual remodel. KRPF's role is to reach an agreement to lease the remodeled Adobe House and open it as an Interpretive Center focusing on the history of Hart Park, Kern River Parkway, native flora and fauna, and local trails. Local citizens such as yourself will be docents; each having their own expertise (and if you are not an expert, you will have the opportunity to learn from other docents, and from local visitors to the Interpretive Center)